Get a FREE Guide To Getting Started With Vital Records
Vital records are documents created by civil authorities that list the key facts of birth, marriage, and death. Family historians use these documents to identify and verify the facts of a person's life and to confirm relationships between ancestors. Typically a vital record was made at or close to the time of the event.
Vital record certificates did not exist before the 20th century. Before the 20th-century, a government clerk recorded vital events in a dedicated ledger or journal. These pre-20th century documents are called records, not certificates.
Use our free guide to help get you started using vital records for your genealogical research.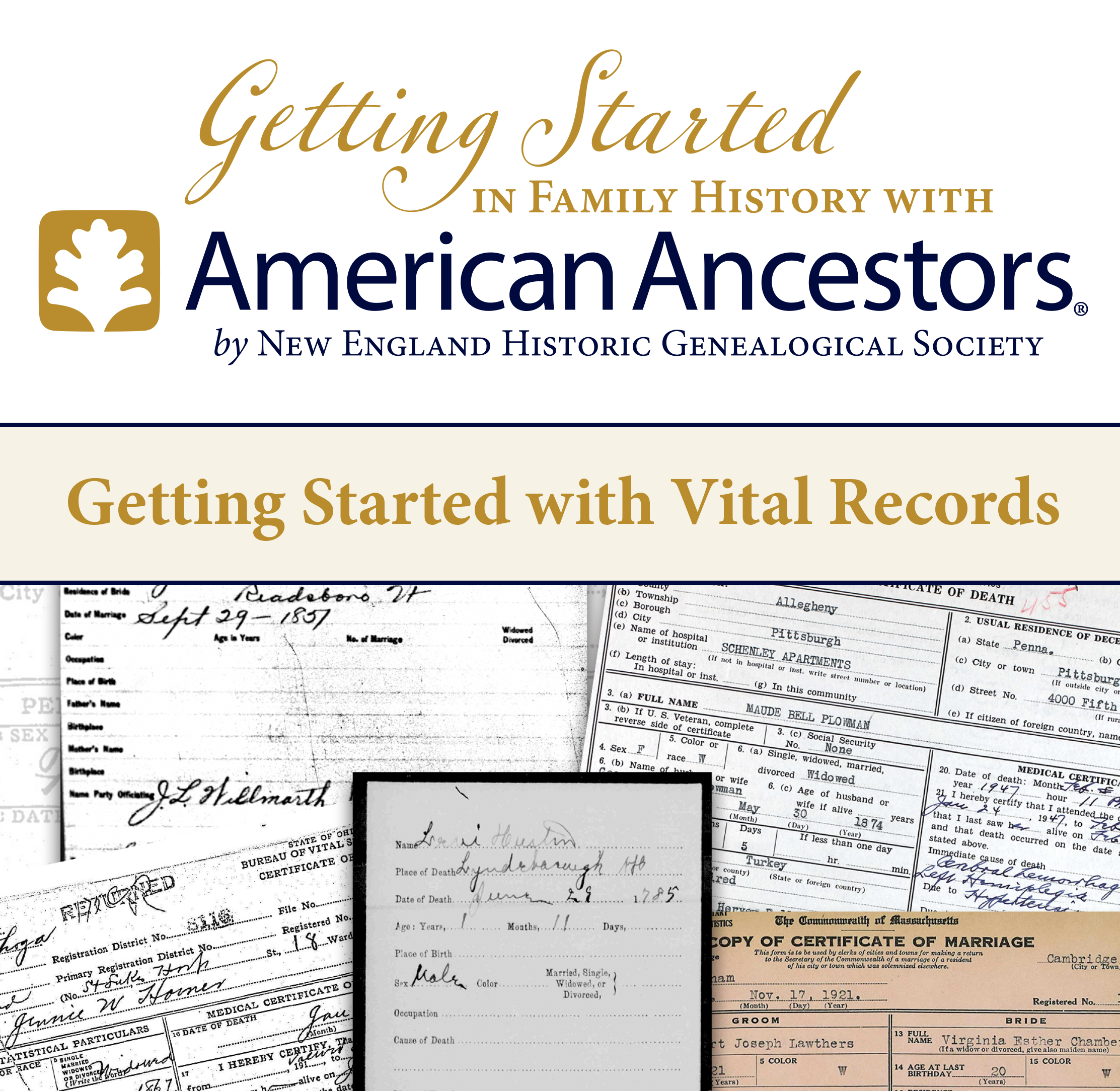 About Us American Ancestors/New England Historic Genealogical Society (NEHGS)
American Ancestors/New England Historic Genealogical Society (NEHGS) is America's founding genealogical organization and the most respected name in family history. Established in 1845, We are the nation's leading comprehensive resource for family history research and the largest Society of its kind in the world. We provide expert family history services through our staff, original scholarship, data-rich website, educational opportunities, and research center to help family historians of all levels explore their past and understand their families' unique place in history.
We are a member-based nonprofit corporation dedicated to advancing the study of family history in America and beyond, by educating, inspiring, and connecting people through our scholarship, collections, and expertise.