Get a FREE Guide To Getting Started With Tools to Organize Your Family History
Researching family history can generate a lot of names and dates. Keeping track of family branches and their offshoots may seem like an impossible task. Fortunately, there are several tools that simplify the work for the family historian.
Download this free guide to learn about some of the basic tools in a genealogist's toolkit, including:
Multi-generation charts
Family group sheets
Research plans
Research logs
Easy to remember filing systems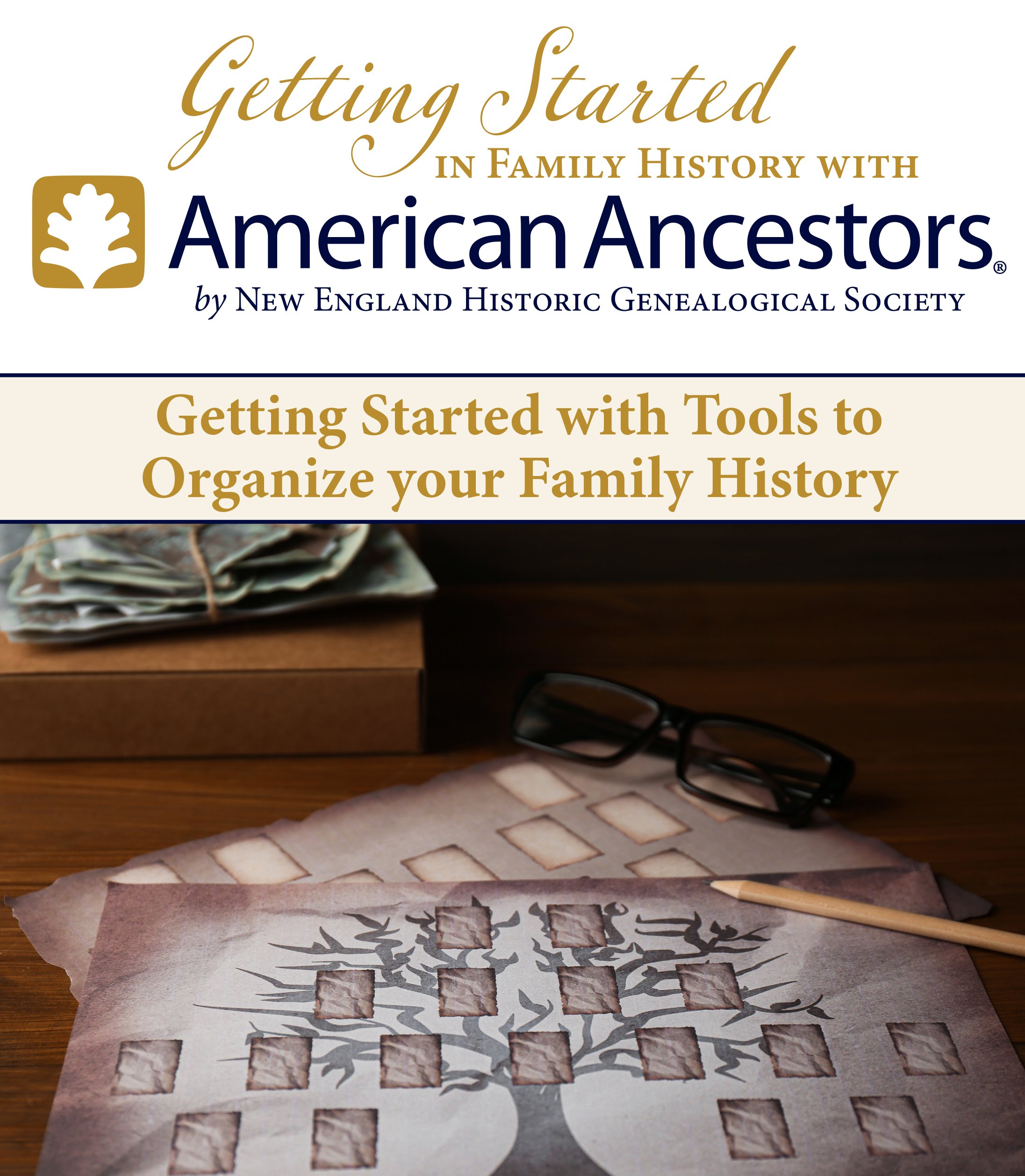 American Ancestors/New England Historic Genealogical Society (NEHGS) is America's founding genealogical organization and the most respected name in family history. Established in 1845, We are the nation's leading comprehensive resource for family history research and the largest Society of its kind in the world. We provide expert family history services through our staff, original scholarship, data-rich website, educational opportunities, and research center to help family historians of all levels explore their past and understand their families' unique place in history.
We are a member-based nonprofit corporation dedicated to advancing the study of family history in America and beyond, by educating, inspiring, and connecting people through our scholarship, collections, and expertise.