Get a FREE Guide to Proving Your Mayflower Ancestry
In September of 1620, 102 passengers—men, women, and children—and a crew of approximately 30 left England aboard the Mayflower. While nearly half of the passengers who arrived on the shores of Massachusetts died during the first winter, 26 Mayflower families are known to have left descendants. An estimated 35 million people can trace their ancestry to the Mayflower. Are you among them? Use this guide to search your ancestry for Mayflower connections.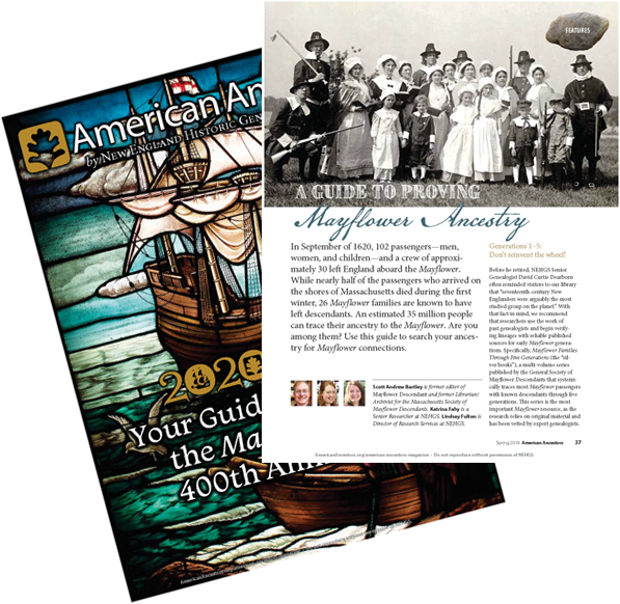 About Us
American Ancestors and New England Historic Genealogical Society (NEHGS) is America's founding genealogical organization and the most respected name in family history. Established in 1845, We are the nation's leading comprehensive resource for family history research and the largest Society of its kind in the world. We provide expert family history services through our staff, original scholarship, data-rich website, educational opportunities, and research center to help family historians of all levels explore their past and understand their families' unique place in history.
We are a member-based nonprofit corporation dedicated to advancing the study of family history in America and beyond, by educating, inspiring, and connecting people through our scholarship, collections, and expertise.