Free Webinar
Downton Shabby: One American's Adventure Restoring His Family's English Castle
Friday, June 23, 1:00-2:15 p.m. ET
Presented by Hopwood DePree
Moderated by Curt DiCamillo
One night in LA after a bit of wine and a visit to Ancestry.com, Hopwood DePree discovered a photograph of a magnificent English estate with a familiar name: Hopwood Hall, a 60-room, 600-year-old manor that his grandfather had told him bedtime stories about when he was a boy. And with that, Hopwood's life took a series of twists and turns that became almost a fairytale adventure. Join us to learn about Hopwood's story and his vision for Hopwood Hall's future.
About the Speaker: Hopwood DePree was raised in suburban Michigan and graduated from the University of Southern California in Los Angeles. A critically acclaimed writer, actor, and independent filmmaker, he now works full time on the restoration of Hopwood Hall, his family's ancestral estate outside Manchester, England. The story of his journey of discovery into his family's past is told in his 2022 book, "Downton Shabby: One American's Ultimate DIY Adventure Restoring His Family's English Castle," which has received international praise.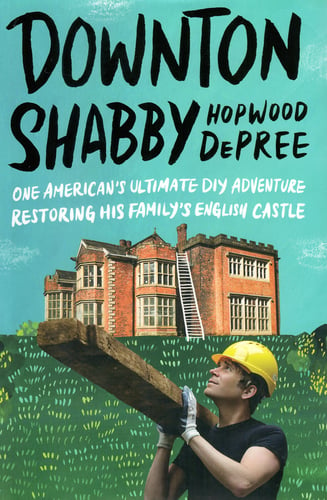 Book cover photos by Fred Leao Prado.