Get a FREE Guide To Getting Started with Compiled Genealogies
Compiled genealogies give a written account of a group of people related to a common ancestor. The authors of a compiled genealogy usually spend years corresponding with relatives and collecting data about a family and its branches. When the research was completed, they produced a written summary of the family, often going back multiple generations. The books are typically organized by generation with genealogical data for each individual included. Multigenerational lineage charts, family stories, excerpts from records, and other data sometimes accompany the basic genealogical information. Some genealogies cover centuries and contain information found nowhere else.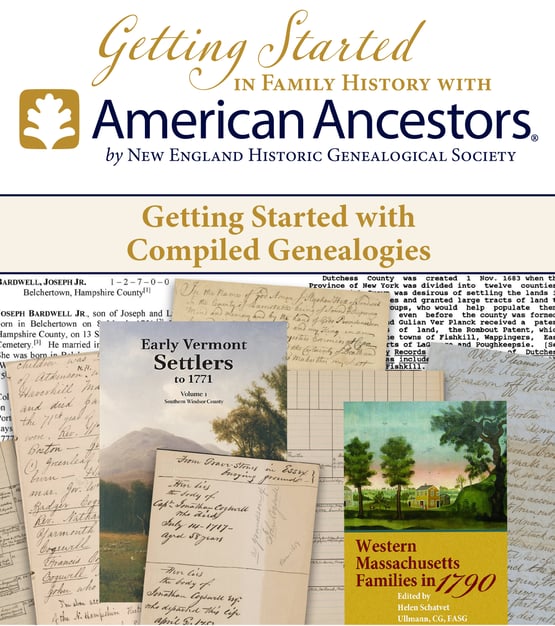 American Ancestors/New England Historic Genealogical Society (NEHGS) is America's founding genealogical organization and the most respected name in family history. Established in 1845, We are the nation's leading comprehensive resource for family history research and the largest Society of its kind in the world. We provide expert family history services through our staff, original scholarship, data-rich website, educational opportunities, and research center to help family historians of all levels explore their past and understand their families' unique place in history.
We are a member-based nonprofit corporation dedicated to advancing the study of family history in America and beyond, by educating, inspiring, and connecting people through our scholarship, collections, and expertise.